Truth In Trials Act, Medical Marijuana Protection Bill, Proposed By Bipartisan Group Of Lawmakers
on
July 29, 2012
at
2:57 pm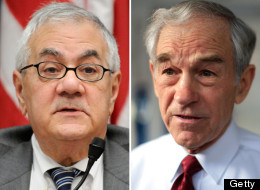 A bipartisan group of House lawmakers introduced a bill

this week designed to create enhanced legal protections for valid medical marijuana patients prosecuted due to conflicting state and federal laws regarding the legality of the substance.

Under the Truth In Trials Act, sponsored by California Democratic Rep. Sam

Farr and co-sponsored by other representatives such as Barney Frank (D-Mass.) and Ron Paul (R-Texas), state-licensed medical marijuana users would be given the right to provide an "affirmative defense" in the case of a federal prosecution. This effectively allows them to prove that their actions, while illegal at the federal level, were in fact protected under state law.
Click here for the full article
Being discussed right now on Re:Fresh on GhettoRadio. You can listen live by clicking here